DENNIS WEISSMAN & ASSOCIATES, LLC
Dennis Weissman is a widely respected independent healthcare analyst, consultant and thought leader who has worked in the clinical laboratory and anatomic pathology sectors for over three decades.
Strategic Market Intelligence
M&A Advisory Services
Business Leadership
Public Policy Advice
In enacting the Eliminating Kickbacks in Recovery Act of 2018 (EKRA) late last year, the U.S. Congress approved an unprecedented expansion of federal anti-kickback authority. EKRA adds an all payor anti-kickback rule to the health care fraud law concerning improper...
read more
Having founded a national information company focusing on the diagnostic industry, Dennis is now actively engaged in providing M&A advisory services for lab and AP organizations.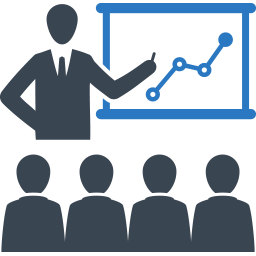 He serves in an advisory role with a variety of diagnostic companies and remains a popular conference and workshop speaker before state, regional and national healthcare organizations.
Biography
A nationally known, independent analyst, consultant, speaker and thought leader for the clinical laboratory and anatomic pathology sectors for over three decades, Dennis is President of Dennis Weissman & Associates, LLC, Falls Church, VA, a consultancy which provides M&A advisory services, market intelligence, business leadership and public policy advice to diagnostic and life science companies and organizations.
Mr. Weissman has expertise in Medicare and health care reform policies and trends; clinical laboratory and pathology payment & compliance policies as well as business and financial trends affecting the diagnostic and medical technology sectors. He regularly speaks on a wide variety of healthcare topics during webinars, seminars and conferences sponsored by professional associations, medical groups and healthcare companies.
Professional Experience
In 1979, Dennis founded and served as publisher of Washington G-2 Reports through 2003 (now G2 Intelligence), an information company that reports on and analyzes the U.S. clinical laboratory and anatomic pathology sectors via newsletters, research reports and conferences. He subsequently served as senior consultant to G-2 from 2004-2014.
He served as lecturer, Health Care Management, School of Business Administration, Marymount University, Arlington, VA ( 1997-2002)
Dennis served as the Director of the Washington Office of the American Society for Medical Technology (now ASCLS) ,1974-1979)
He served as a Special Assistant to the Deputy Assistant Secretary for Health, Department of Health, Education & Welfare (now HHS) from 1973-1974)
Dennis was Director, Federal Education Affairs, American Optometric Association from 1972-1973
He served on the advisory boards for the following companies: Viewics, Inc., Sunnyvale, CA, an analytics platform for healthcare organizations; Slone Partners, a national executive search firm that specializes in recruitment for the life sciences, diagnostics, and laboratory testing services industries; Interpace Diagnostics, Inc, Parsippany, NJ, a company focused on developing and commercializing molecular diagnostic tests, leveraging the latest technology and personalized medicine for better patient diagnosis and management; National Cervical Cancer Coalition, Board of Directors, and Marymount University, Arlington, VA, Healthcare Management Advisory Board.
Dennis has served as a consultant for the following companies: England & Company, LLC Washington, DC, an independent investment banking and advisory firm dedicated to the middle market; PSA, LLC, Florence, SC, a leading provider of business services and support to independent pathology and clinical laboratory practices; and BD, Franklin Lakes, NJ, a global medical technology company that is advancing the world of health by improving medical discovery, diagnostics and the delivery of care.
Education and Certifications
Bachelor of Arts degree in political science from the State University of New York at Buffalo
Master of Science degree in counseling and higher education administration from Indiana Unversity, Bloomington, IN.
Contact Dennis For Speaking Engagements or Consultations